The perfect weekend getaway in Sarasota
Summer is over, but that doesn't mean you need to say goodbye to sunshine for the next 9 months. Sarasota Florida is the perfect spot for a unique Fall getaway. It's a great way to extend your summer and honestly, what could be better than sipping that pumpkin spice latte on the beach? Whether you're looking for a relaxing solo getaway, a romantic weekend, or a family adventure, Sarasota has you covered.
Transportation
Start your trip right, by flying into a small airport and avoiding miles of corridors, escalators and light rail. Be off the plane and into a taxi in a flash at Sarasota-Bradenton International Airport. A 10-minute taxi ride will get you to downtown Sarasota. Let the vacation begin!
Rental car, schmental car
Downtown Sarasota and its surrounding neighborhoods are not only charming and filled with independent stores and restaurants, they're also supremely walkable. Once downtown, you can walk to a wide array of spas, restaurants, cinemas, shopping, cafés, theaters, gardens, bay-front parks and more.
Looking to get to the beach? Sarasota has great public transportation between its award-winning beaches and the downtown area, or you can quickly hail a ride-share or taxi.
Things to do
Lido Key Beach
Lido Key Beach and St. Armands Circle are great places to spend an afternoon, a day, or an entire weekend! The quaint, bustling shopping area boasts some of Sarasota's best cafés, bars, restaurants, and independent stores. Just paces from here lie the brilliant quartz sand and turquoise waters of Lido Key Beach. This paradise is perfect for romantic strolls, relaxing beach-days, or family fun! Enjoy the tropical atmosphere with other beach goers, or stroll up to quieter parts of the strip so you can spread out and set up camp.
A ride from downtown Sarasota to Lido Key beach will set you back about $11 with a ride share app, or $1.25 on the no. 4 bus.
Siesta Key Beach
Siesta Key Beach continues to make it to the top of "Best Beach" lists curated by worldwide travelers. It also boasts brilliant quartz sand and turquoise waters, as well as lots of shopping, dining, and nightlife. Once you're on the Key, you can hop on one of the many free transportation options to and from its most popular spots. There's something for everybody here, from snorkeling and kayaking, to shopping, pampering and nightlife. Don't forget to stick around for the weekly drum circle on Sunday evenings! The family-friendly festivities kick off one hour before sunset, year around.
A ride from downtown Sarasota to Siesta Key will set you back about $15 with a ride share app, or $2.50 on the no. 11 and 17 buses.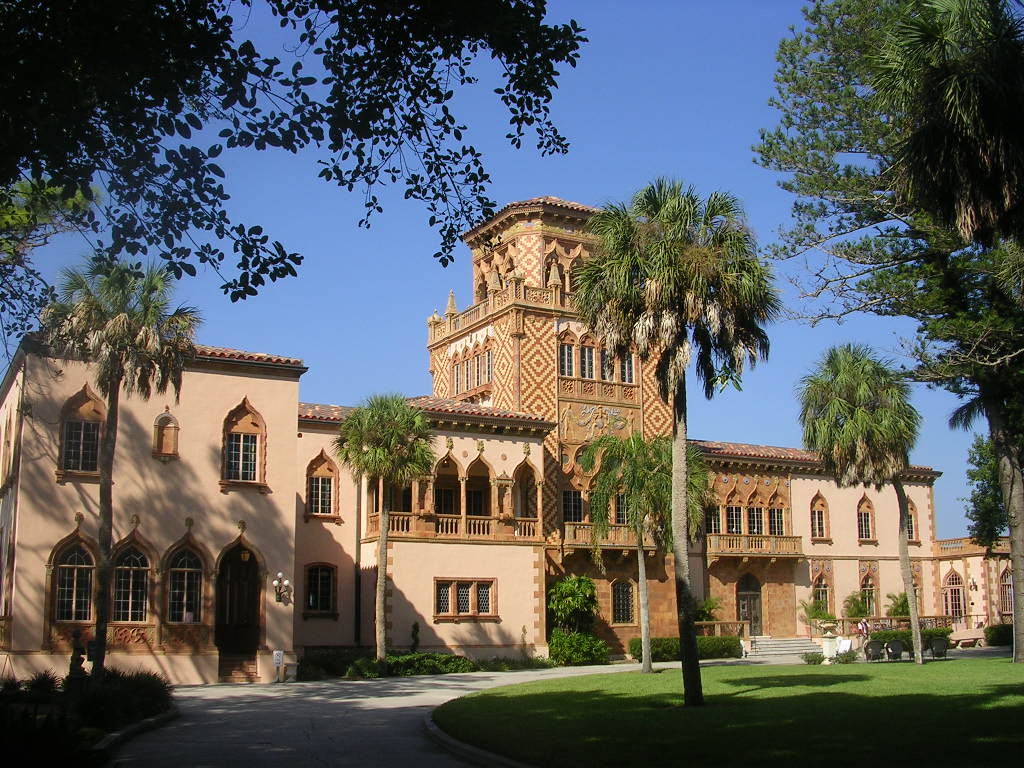 Sarasota is positively bursting at the seams with top-notch arts & culture venues.
There are plenty of performing arts venues within walking distance of downtown Sarasota, including the Sarasota Opera, Florida Studio Theatre, The Urbanite Theatre, WestCoast Black Theatre Troupe, and McCurdy's Comedy Theatre.
If you want to go a little further afield, you can hop on a bus or ride-share and within minutes you'll find yourself at the, Van Wezel Performing Arts Center, Asolo Repertory Theatre, The Sarasota Ballet, The John and Mable Ringling Museum of Art, and the Sarasota Art Museum.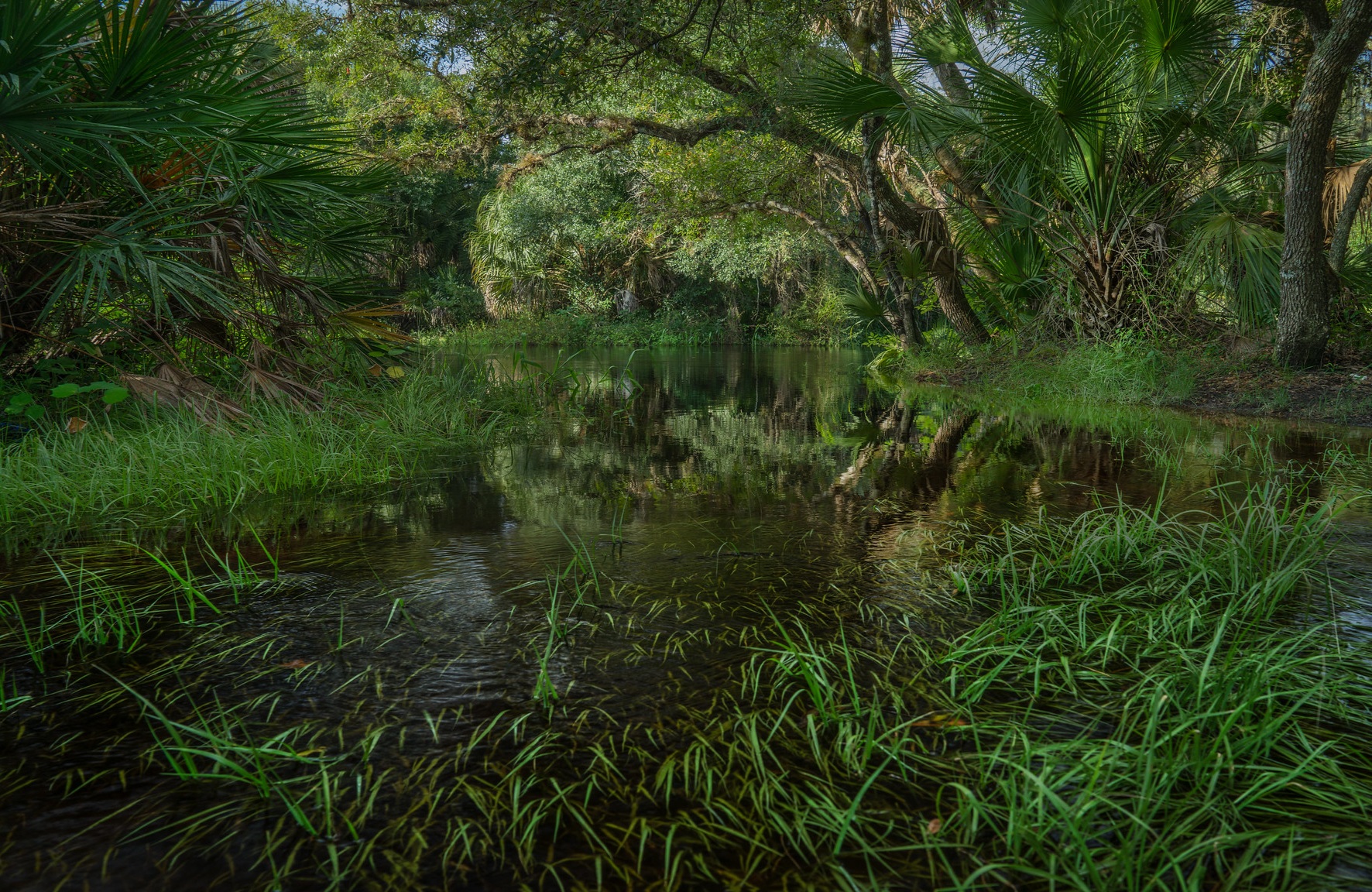 Not a beach person? No problem! Sarasota has plenty of gorgeous outdoor spots that don't involve sand at all.
While walking around downtown, stop in to the gorgeous grounds of the Marie Selby Botanical gardens - a tropical urban oasis on the bayfront. Continue your ocean-view ramblings with a turn around Sarasota's Bayfront part - keep an eye out for dolphins at sunset! If your appetite for beautiful walks is still not quenched, move on to the John and Mable Ringling Museum of Art, which is set in magnificent bayfront grounds that are free to visit. Enjoy Mable Ringling's rose garden, and the gorgeous banyan trees that adorn the property. Extra points if you can find the cherub that got trapped in the tree!
A nature trip to Sarasota is never complete without a trip to Myakka River State Park. Get a true Florida experience with nature hikes, airboat tours, kayak rentals and more. Located on the Myakka River, this expansive park boasts miles of trails, prairie, beaches, and woodland. It is best to reach this park by car.
Sarasota is a family-friendly town with lots to do and see! No. 1 on most people's list is a trip to the beach to splash in the pristine waters and build the best sandcastles. There are also plenty of water-based activities and rentals available at all Sarasota beaches, and downtown at the bayfront. Take the family out on a dolphin-sighting excursion, or rent some kayaks and explore the mangroves off Lido Key.
Aside from taking your little ones to the beach, you could enjoy an afternoon at Sarasota Jungle Gardens. Hand feed a flock of free-roaming flamingos, hold a parrot, watch a reptile or get lost in the jungle. Once you've had your fill, Smuggler's Cove Adventure Golf, will be waiting right around the corner. Their 18-hole crazy golf course is sure to entertain and delight.